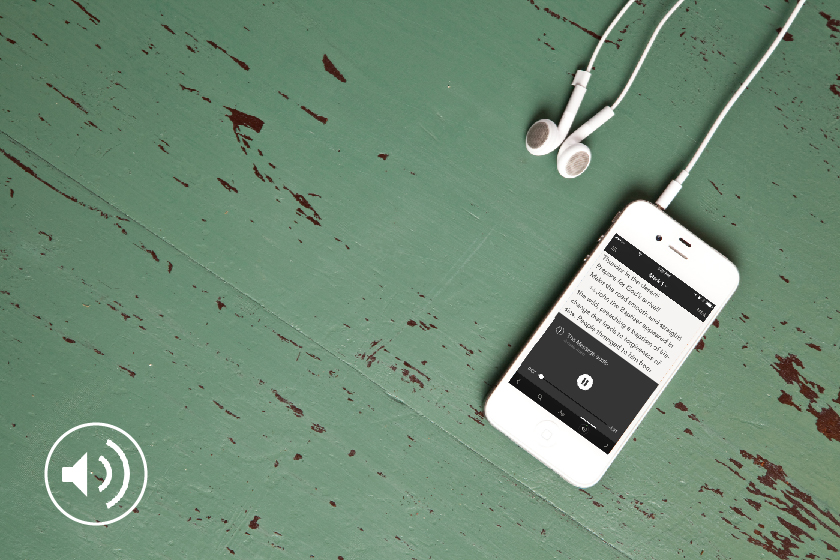 Let the Bible App Read to you.
Just imagine listening to God's Word while you exercise, while you get ready for work, during your commute — or whenever you want.* It's easy! Inside the Bible App:
When reading the Bible, tap the version abbreviation at the top of the app.
Select any version with a speaker icon next to it.
Tap the Play button.
Start Listening Now
Now listen to The Message!
The Message was written to recapture the conversational style of the original documents that made up what we call the New Testament, translating God's Word into our everyday language. The Message's smooth, casual flow helps you engage easily with the Bible, so you can better understand its stories and ideas. And now for the first time ever, YouVersion partners NavPress and Oasis Audio are generously making the audio version of The Message available to the worldwide YouVersion community!
*Audio Bibles are best experienced over Wi-Fi. If you don't have Wi-Fi available when you listen, be aware of your device plan's data limits and restrictions.