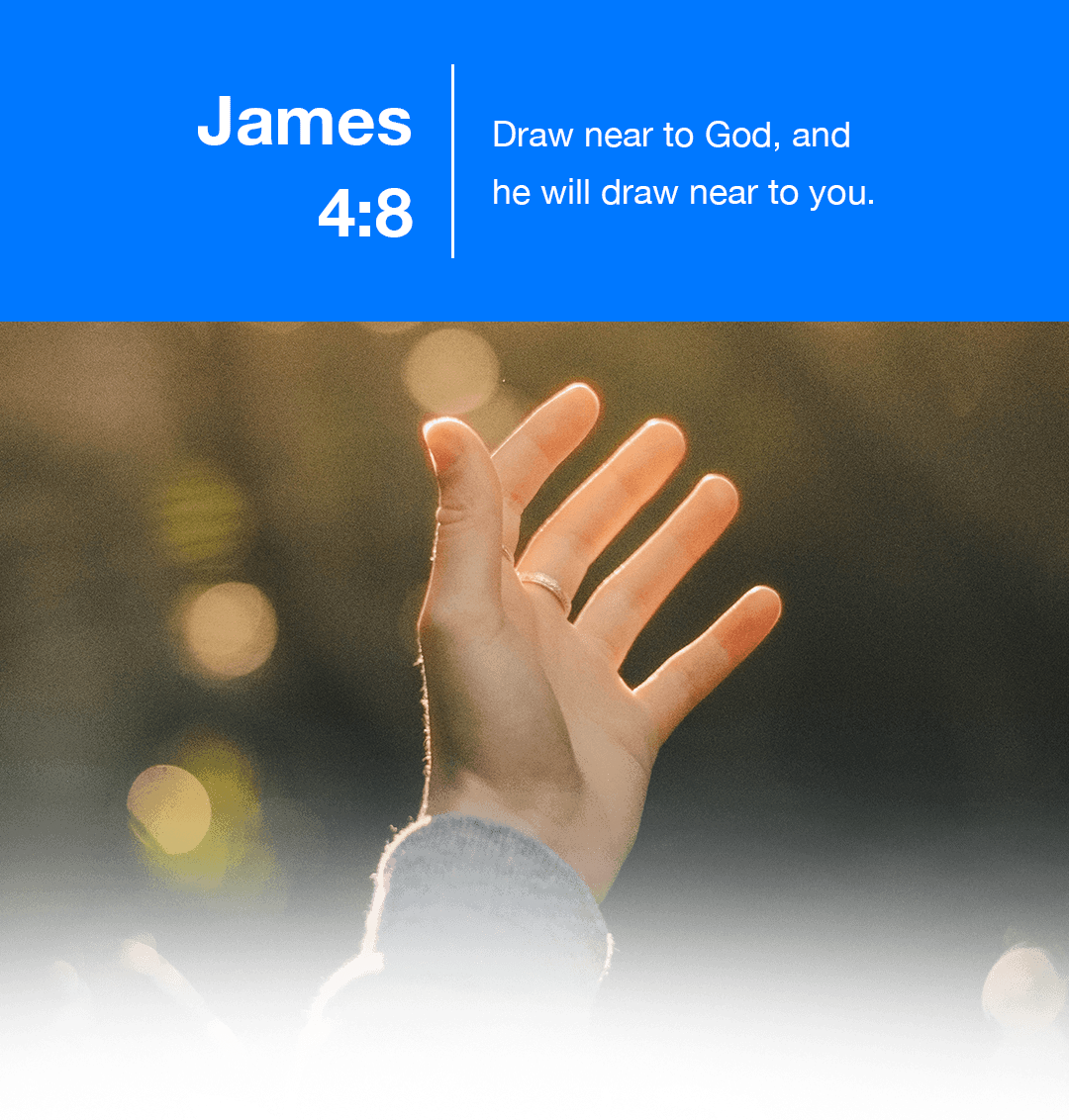 How do you connect with God?
This is the question that drives us at YouVersion. We're constantly praying, studying, collaborating, creating, and testing ways we can help you draw closer to God. What's the easiest way for you to take advantage of all these resources? Create your completely free YouVersion account,* which gives you all of these, and more:
Verse of the Day
Subscribe to Verse of the Day and get daily reminders about what's important: moments that you can save, reflect on, and share.
Build Your Bible Habit
Badges help you explore God's Word through small, achievable goals. Streaks and Perfect Weeks inspire you to connect daily.
Helpful Articles
Receive encouraging and inspiring articles created by us, for you.
Bible Plans
Plans help you learn about and explore God's Word in manageable chunks, a little at a time each day, with selections you can read, listen to, or even watch.
Study Scripture with Friends
God created us to live in community. Easily invite friends to join you in the Bible App, find friends who are already there, and even start new friendships.
New Feature Updates
Don't miss out! Be among the first to learn about everything that's new in the Bible App… and about what's coming.
Start Here:
In the Bible App: Tap the person icon in the top right corner, then tap Sign Up, and follow the prompts. It's fast and easy, with your Google, Facebook, Apple, or email account.*
To create an account now, click here:

Share on Facebook

Share on Twitter
Share via Email
---
* YouVersion does not share or sell your information. We use it solely to provide you with the best Bible App experience we can. You can read our complete Privacy Policy here.
---